A random walk in Sydhavnen led to the discovery of a secret garden – and a rendezvous with the inspiring entrepreneurial soul who built it.
By Steffen Nielsen, co-founder of Lolle & Nielsen Inventions
On a recent walk near our neighbouring recycle station, I noticed a small pathway leading up a small hill. Driven by curiosity, I had to follow it and was pleasantly surprised, when the path led me to a small hidden garden with an armchair, a fireplace and a small lake.
While I was sitting there enjoying the fact, that someone had gone out of their way to build this secret little spot, I was welcome by Jakob who burst out "Yes! You're the first one to find it!".
Turned out, this wasn't the first time he had built a secret garden in Copenhagen!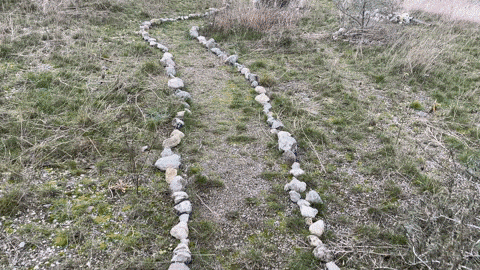 Entrepreneuring in between jobs
Jakob was very honest about the fact, that he was in between jobs and his financial situation wasn't the best. He could have chosen to stay at home and be depressed about his situation, but instead, he decided to go out and built a secret garden. And this was his seventh hidden garden in Copenhagen!
I find his initiative admirable, to say the least; building seven secret places for strangers simply because he couldn't resist the urge. It is wonderful and liberating to meet this kind of creative force without any connection to business or financial incentives. An entrepreneurial spirit who simply couldn't stop himself – and who gets immense joy out of seeing strangers get an experience by visiting his creation or even inspiring them to build something themselves.
I think we can all learn something from this pure joy of creation. Come see it for yourself close to the recycling station here in Sydhavnen. Or go explore your own neighbourhood: Maybe you'll find one of the other six secret gems.